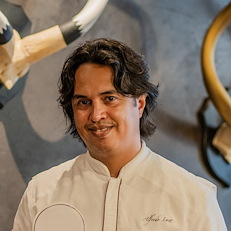 Alfredo Vidaurre
Chef de Cuisine
Alfredo Vidaurre
Chef de Cuisine
Originally from Peru, Chef Alfredo joined Toro Toro as Chef de Cuisine in 2011. Chef Alfredo uses his creative soul by playing with colorful ingredients when curating his dishes. With his great passion for creation, Chef Alfredo relishes in his opportunity to touch the hearts of each guest with bold and unique flavors influenced by Latin traditions.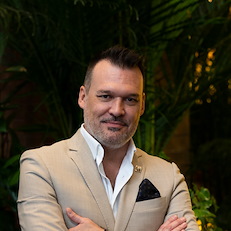 Andreja Nikic
Operations Manager
Andreja Nikic
Operations Manager
Born and raised in Belgrade, Serbia, Andreja has always had a strong passion for F&B and nightlife. Andreja started his career as night club promoter in 1991. Then in 2000, he worked as a runner on a cruise ship in South America where he had the unique chance to experience the Latin culture and after a few years of hard work, he succeeded in the position of restaurant manager. Andreja moved to the UAE in 2013 and has since lead the operations of several award-winning restaurants. Andreja was appointed as Operations Manager of Toro Toro Dubai in 2022. As a big foodie, he loves cooking for his family when he is off-duty.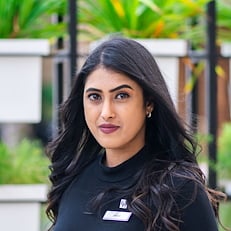 Nadia Naidoo
Guest Relations Executive
Nadia Naidoo
Guest Relations Executive
Nadia is 100% South African. She was inspired to join the hospitality industry as she had a passion for new cultures and culinary diversity. Nadia kick-started her career in Abu Dhabi in 2016 and she moved to Dubai in 2019 to join the iconic Buddha-Bar and Siddhartha Lounge as Senior Hostess. As the Guest Relations Executive of Toro Toro, she is in charge of loyalty, VIP bookings and organizing corporate dinner events. "Be kind and intentional in all that you do" is her life motto.